12 Volt Batteries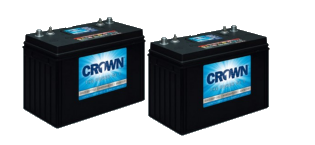 12 VOLT FLA
 Flooded Lead Acid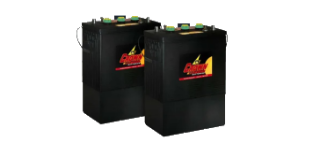 12V Solar Battery Banks
When you buy 12V solar battery banks from Suntec Wind & Solar, you will receive two 6V batteries that are wired together in series to create a single 12 volt battery bank. We also provide you with all the cabling and connections needed to properly install your battery bank yourself.
Our 12V Crown AGM battery bank is ideal for those who are unable to reach their home or cabin for prolonged periods and who are in need of reliable solar energy storage. Our 12V Crown flooded battery banks are ideal for those looking for extensive, yet affordable energy storage for a home or cabin where the battery bank can be maintained regularly.
Browse our selection of 12V solar battery banks today.