Time to Power Your Independence
This Suntec Solar Pack is the Ideal Starter Kit.  We Make It Easy.
FREE SHIPPING
IN STOCK
3-7 DAY LEAD TIME
ONLY 50% DOWN
A+ CUSTOMER  SERVICE
1 Design & Ship
We work with you to design a system that meets your lifestyle-utility needs.  We have chosen manufacturers and partners providing the highest quality products and equipment.
2 Install. Your Way
Whether you want to be 100% DIY or use our full-service turnkey solution, we can accommodate.
3 Lifetime Support
Long after your system is installed, Suntec Wind & Solar is here to provide the support you need — free. We will be there for you.
Get a Quote For Your Project
The Do It Yourself Option
It's time to determine how much Independence you are targeting which translates into how many panels, batteries and storage is needed to accomplish your goal.  Then.  We decide how much you want to do yourself and how to proceed.  
DIY solar system involves some extra effort, you are your own project manager which can save some money. You can build it yourself, hire local laborers for assistance of a combination.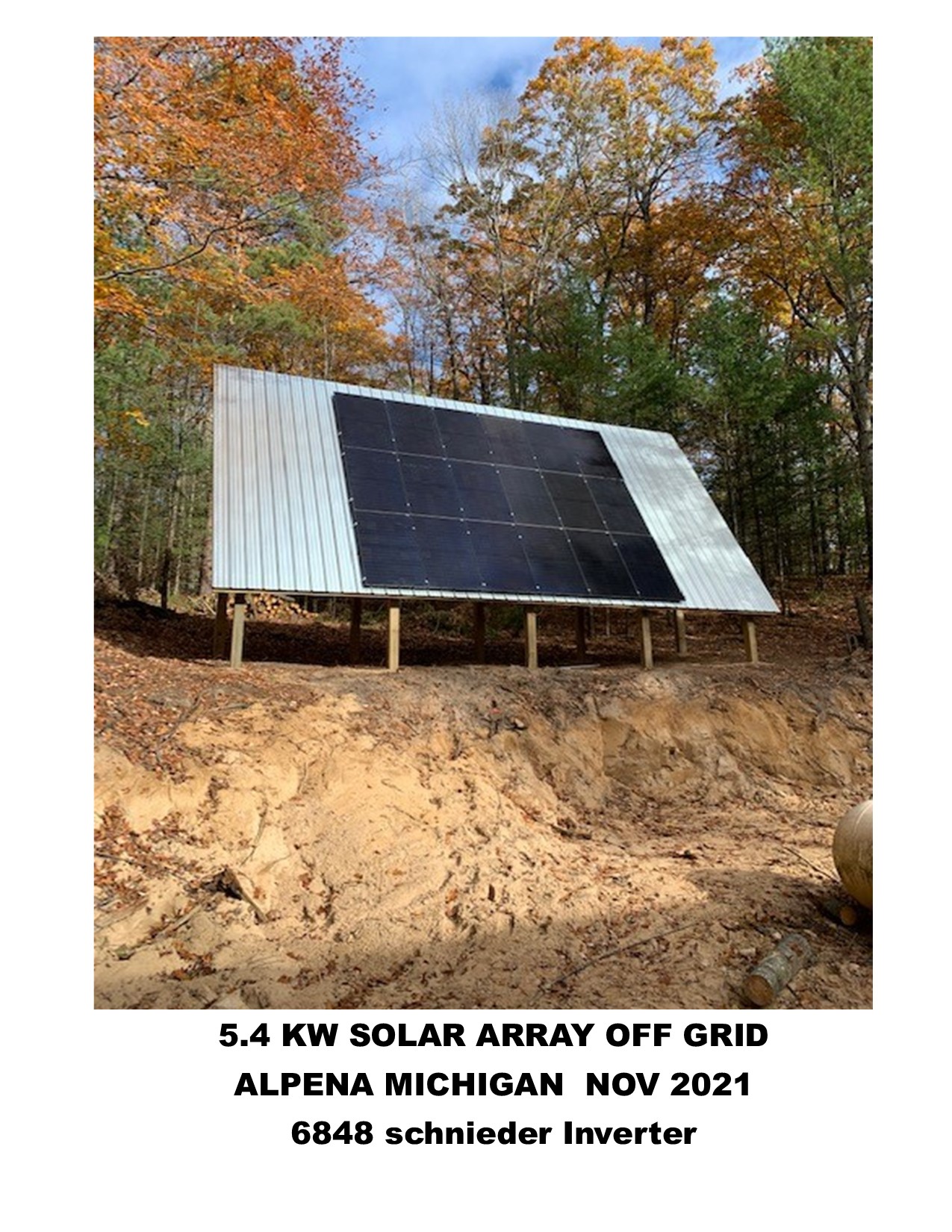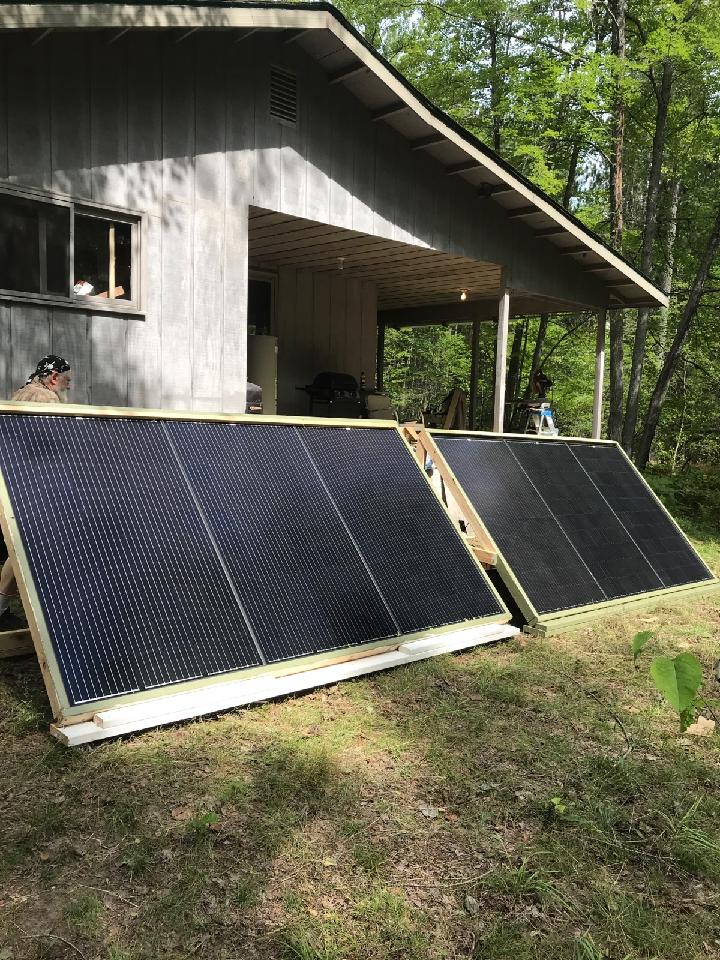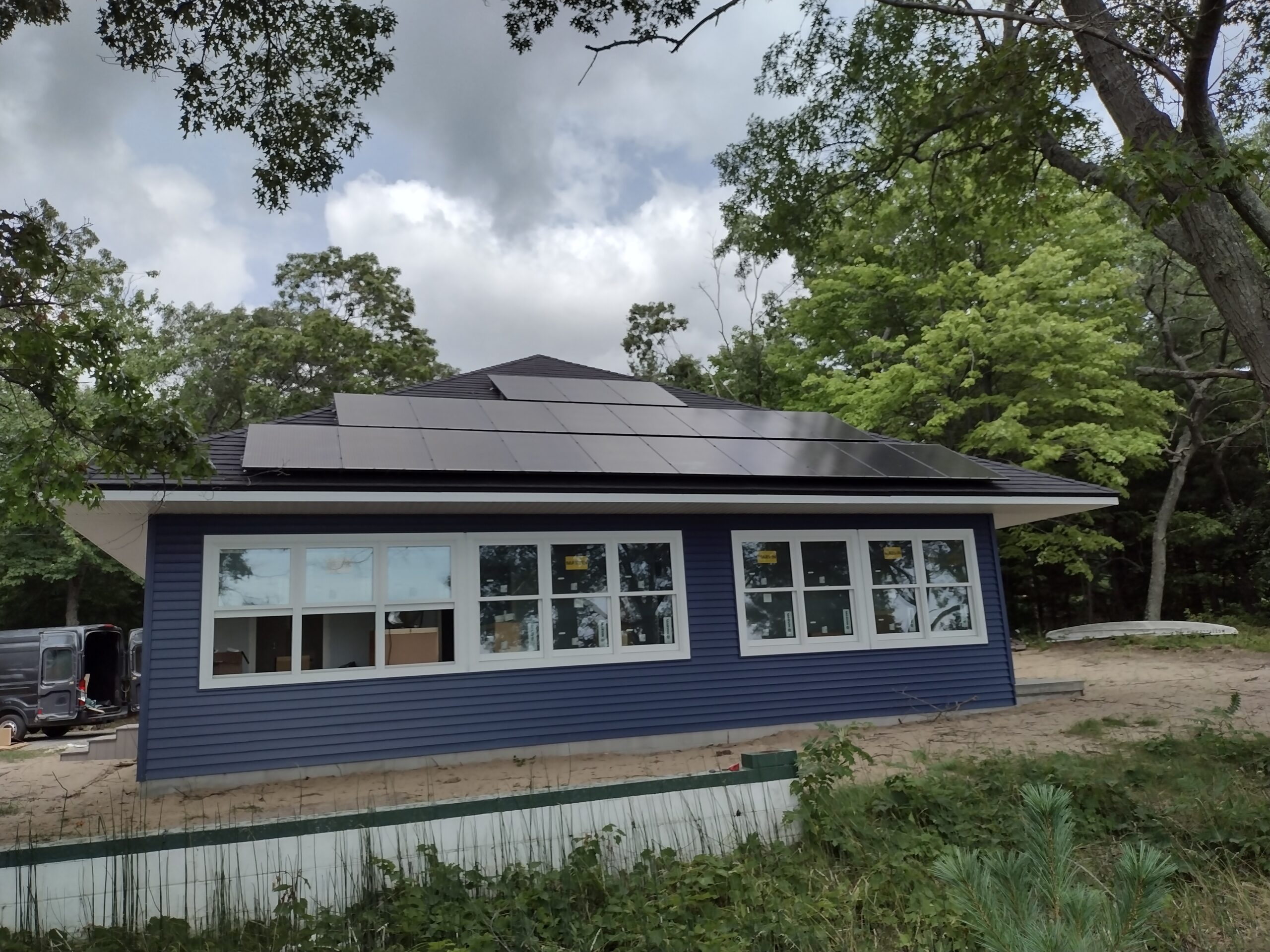 We've Been Living Off Grid for 18 Years
Suntec Wind & Solar is a family owned business located in Northeast Michigan. Founder and Owner, Bob Wiltse, quickly became an expert in solar and wind power while owning a lighthouse and home on Charity Island (Saginaw Bay, MI).
This beautiful and incredible journey of being curator of island fauna and flora while operating dinner cruises and family events on an island, grew into a passion for nature's power. Bob and his team have over two decades of experience living "Off Grid" where the wind and sun are abundant. Suntec Wind & Solar had the early vision to share their expertise with individuals seeking solutions for powering their "off – grid" lifestyles with self- sustaining renewable solar energy.
Suntec Wind & Solar expertise has deepened over the years with the mission to expand into providing affordable solutions to anyone looking to "Go Solar".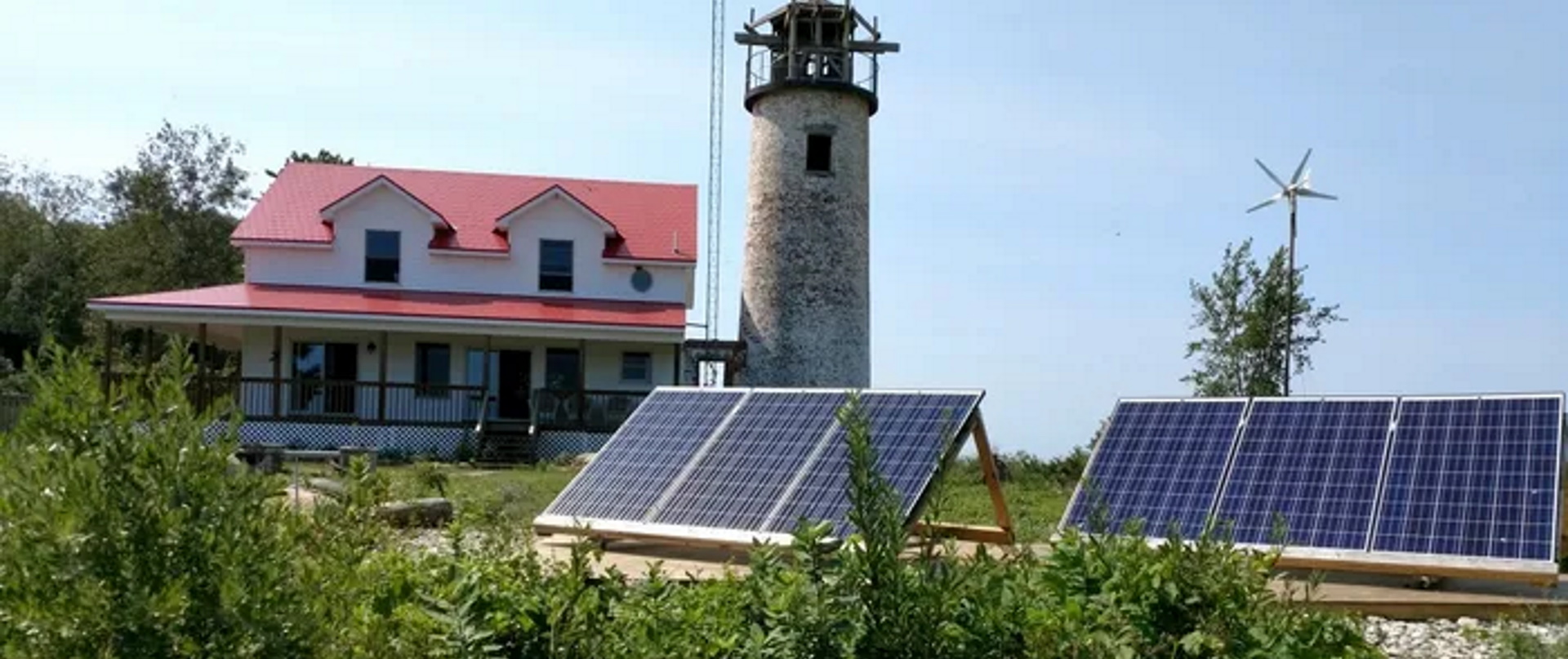 Call For a Quote:
989.737.4078
Let's Build Something Together
Add 13 Months (Consumer Energy Bill) Usage.  Divide by 13.  Equals Average Monthly kWh Usage Per Year
With that number we can calculate how many solar panels you need. 
Tax Credits
Solar Rebates
Commercial
Residential
"Adding a Suntec Solar System completely transformed our cabin living.  Being able to turn on the lights and use power while eliminating the need to run a generator is a game-changer.  I admit surprise to how easy the set up was and impressed by the knowledge that Bob has in making the sytem user friendly."
"From the easy conversation to learn what we needed to final installation was seamless and not intimidating at all.  Suntec Wind & Solar made our life better!"
"My 15 Panel Off Grid System for my home on Drummond Island is exactly what I needed.  Suntec Wind & Solar is a great company to work with.  I chose 100% independence with Off Grid and couldn't be happier."