370 Watt Phono Solar Panel
120 cell
PS-20-UHB is part of the Twinplus Series — one of the most recent made by Phono Solar. These panels employ cutting-edge technologies to achieve superior efficiency and reliability. The Passivated Emitter Rear Contact (PERC) technology ensures excellent power output. This solar cell type employs an additional reflective layer to absorb more sunlight.
Features Include:
370 W power output
120 half-cut PERC cells
20.31% efficiency
1500 V DC maximum system voltage
MC4 connectors
12-year product and 25-year performance warranties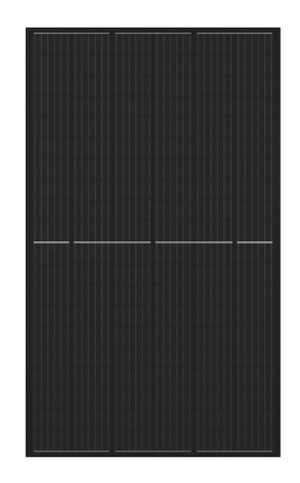 To further boost the performance, Phono Solar employs half-cut cell technology. Each of the panel's 120 cells is only half the size of a traditional solar cell. This grants PS-20-UHB lower resistive losses and better shade tolerance. At 20.31% efficiency, PS-20-UHB offers surprising performance for its weight and size. Cell surface, back foil and frame are completely black, giving the model unrivaled aesthetics. Phono Solar offers 12 years of product warranty and guarantees 84.8% of original performance after 25 years of operation.
| | |
| --- | --- |
| Watts  | 370 Watt |
| Rated Power Output Voltage (VOC) | 41.9 V |
| Maximum String Voltage | 1500V |
| Cell Number | 120 Cell |
| Cell Type | Monocrystalline PERC |
| Related Efficiency | 20.31% |
| Connector Type | MC4 |
| Backsheet Color | Black |
| Frame Color | Black |
| Dimensions LxWxH | 69.9 x 40.87 x 1.38 in |
| Weight | 44.75 |