48 Volt Off-Grid Inverter Systems
4048 SW Schneider Inverter
3.87kW 12 315W Panel Array
SOLAR POWER DAILY PRODUCTION ESTIMATE

$8,770.70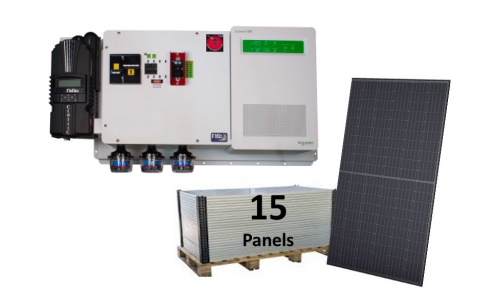 4048 SW Schneider Inverter
4.73kW 15 315W Panel Array
SOLAR POWER DAILY PRODUCTION ESTIMATE

$9,993.70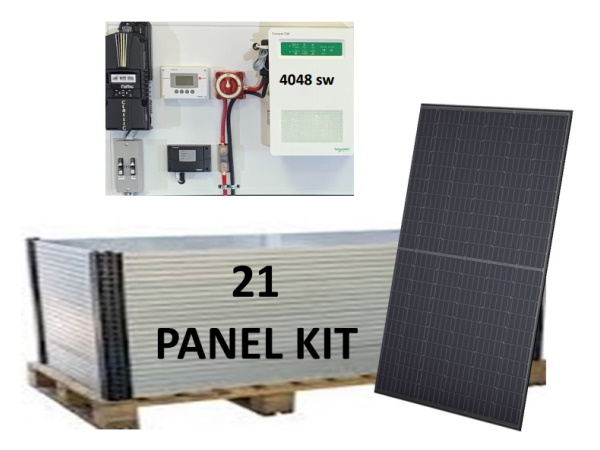 4048 SW Schneider Inverter
7.56kW 24 315W Panel Array
SOLAR POWER DAILY PRODUCTION ESTIMATE
 
$15,803.00
*For systems larger than 24 panels, please call Suntec Wind & Solar at (888) 363-8698 for more details. 
Off-Grid 48 volt Solar Power System Packages
Suntec Wind & Solar carries a large selection of complete off-grid 48V solar power system packages which are ideally suited to providing power to small or midsized cabins and homes. Capable of powering all of your household electronics, these 48V solar system kits are great for those who wish to live off the electrical grid entirely.
Visit each respective 48V solar system kit page for a rough estimate as to how much power each kit can promise to provide in the winter and summer months so that you may plan accordingly. After you've found an off-grid 48V solar power system package that is suitable to your property's needs, you can expect to have it shipped to you promptly and with every component that you need to install it and get it up and running.